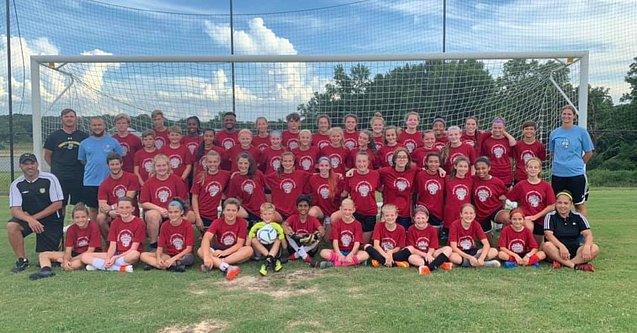 2023-2024 Price-1000
Training one time during the week with an extra training day on Sunday
Club discount for: Ambush/Afc/Inter atlanta
The year long training is a 10 month progarm. We will train each week at the same time and place with the same group. This will be schedule around your club schedule.
Why is this better than club goalkeeping?
We group the kids into groups based off skill. We will have the best goalkeepers from around Georgia training together. When you are get pushed from other top keepers from your age group and other age groups it only makes you better player.
Why do we do small groups (5-8 kids)?
We do small groups so kids can have a work to rest ratio were kids are not too tired to preform the excersice. A lot of goalkeepers get pushed to hard and start learning bad habits because they can not long do what you are asking them to do.
What makes your training different?
It is a year long plan on the different development phases of a goalkeeper. We go over game like situation training and really focus on the learn aspect of the Goalkeeper. As a goalkeeper you have to be peaking at the right times to preform in the big showcases and nationals. We make sure we taylor the progarm to help them peak at the correct times to get seen by colleges and help them win championships.